Birth Registration appointments to resume in Nottinghamshire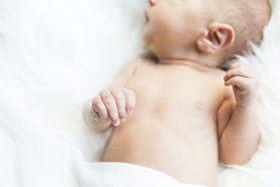 Nottinghamshire County Council is pleased to update new parents that following the latest Government guidance, appointments to register babies' births can now resume at some of its registration offices.
The registration service at the County Council has not been running any of its birth, weddings or wedding notice services since March 23 due to the Covid-19
outbreak.  During this time the Government relaxed its rules on having to register births within six weeks of a baby being born.
Councillor John Handley, Vice Committee Chairman for the County Council's Communities and Place committee said: "We have faced extraordinary circumstances and continue to do so as we respond and look to recover from the impact of Covid-19.
"Having a new baby during this period of lockdown must have been incredibly daunting for new parents.  As a Council with many services that are used by residents across the county at different points in their lives, we're working hard to make sure people receive the support they need.
"I'd like to reassure new parents that the registration team are working tirelessly to reopen our offices in a safe and controlled way so that the process of registering births can resume in a safe way.  Please do be patient with us as we work through getting babies who were born between January and April this year registered first."
A limited number of birth appointments are now being arranged at some of the register offices; West Bridgford, Arnold, Mansfield, Worksop, Retford and Newark.  More offices will open soon. In order to deal efficiently with the backlog, the service is firstly dealing with births that took place between January and the end of April.
Babies that were born in the city hospitals within this period, may only register at either West Bridgford or Arnold at this time, further information will be provided when the facility extends to other offices. The registration team are contacting those parents to register in date of birth order. If your baby was born within this period and you haven't been contacted, please ring 0300 500 8080.