Big suicide prevention funding boost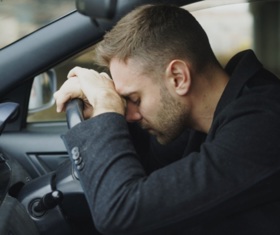 In England, approximately one person dies every two hours as a result of suicide. Partners in Nottinghamshire are aiming to drive this figure down with a range of measures which will be presented to Adult Social Care and Health Committee next week (29 March).
The County Council successfully led a bid on behalf of the Nottingham and Nottinghamshire Integrated Care System to receive £209,161 a year over three years from NHS England for suicide prevention work.
They have now put together a proposed package of measures to prevent suicide in Nottingham and Nottinghamshire which include:
Training, knowledge and skills: A training programme suitable for a range of audiences including staff from primary care and other statutory services and the voluntary and community sector. Creating suicide prevention champions in communities.
Communications and public awareness: Targeted campaigns to raise awareness and reduce stigma around suicide.
Prevention support for high risk groups: Targeted delivery of support to people at risk of suicide experiencing challenges that are known triggers e.g. relationships, debt, housing. Developing a small grants process to support community groups with projects.
Real time surveillance: Identify and commission a data system to enable easier production of routine and bespoke reports for real-time reporting of potential suicides.
Councillor Tony Harper, Chair of Adult Social Care and Health Committee, said: "There were 199 deaths by suicide in Nottinghamshire between 2017 and 2019. Behind each of these figures is a grieving family.
"If this package of measures is approved, we will work with our partners and people who have experience of suicide bereavement to ensure we are getting the messaging right.
"No-one should feel that they have nowhere to turn. It is our aim to reduce the stigma around suicide and raise awareness of the support available so we can prevent more families from going through the pain of suicide."
Harmless, a community and voluntary organisation who work with those bereaved by suicide, have worked with one Nottinghamshire lady whose husband died by suicide.
She said: "In July 2018, my husband died by suicide at the age of 58. He didn't leave a note. What he did leave was a very confused, devastated family struggling to come to terms with the fact he had suddenly died. Not only died, but died by suicide. There was no indication of how he was feeling or why he did what he did."
In Nottinghamshire there were 199 deaths by suicide between 2017 and 2019. 144 of these were men and 55 were women.
For information about services and support in Nottinghamshire visit www.nottinghamshire.gov.uk/suicide
ENDS