An update from the Directors of Public Health for the county and city on the Omicron variant detected in Nottingham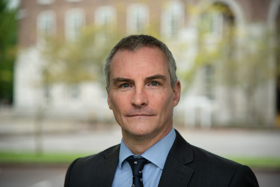 Lucy Hubber, Director of Public Health at Nottingham City Council and Jonathan Gribbin Director of Public Health at Nottinghamshire County Council said:
'UKHSA continue to lead the ongoing investigation into the confirmed Omicron variant case in Nottingham and we are working closely with them to ensure that all appropriate actions to identify close contacts and arrange testing are completed.
"As a precautionary measure, we are today conducting targeted testing at a school as part of our public health investigations.
"We know that people will be worried about new variants of Covid-19, but there are things we can all do to keep ourselves and others safe.
"The most important advice is to be aware of the symptoms of Covid-19: fever, cough and loss of taste/smell. If you have any of these symptoms, no matter how mild, you should book a PCR test and isolate from others until you get the results. This will help to stop the spread of the virus.
"Please continue to wear face coverings when you are in crowded or indoor public spaces – especially in shops, supermarkets and on public transport.
"Getting vaccinated against Covid-19 will also give you greater protection. If you are eligible and you haven't had your, first, second or booster vaccination don't delay - It is never too late to get you jab – book through the NHS website."
ENDS