A celebration of star-spangled scholarships for Notts learners
4 July 2017
A Nottinghamshire-based charitable trust is helping to bring back great ideas from the United States, whilst providing once-in-a-lifetime learning opportunity for young adults.
The Chairman of Nottinghamshire County Council, Councillor John Handley, attended a celebration evening for the Nottingham Roosevelt Memorial Travelling Scholarship on Friday (30 June).
The scholarship is awarded annually to young men and women aged 21 to 35, who live or work in Nottingham or Nottinghamshire. It consists of a grant of up to £3,000, plus air fare, to enable the successful applicant to visit the USA for a period of up to three months.
Rachel Armitage from Beeston and Sarah-Marie Taylor from Carlton were recipients of the scholarship in 2016.
Both shared their experiences at the celebration event last week.
Rachel travelled across 14 states to see how effectively the US improved voter registration among young and marginalised people in the USA on the run-up to the 2016 Presidential Election – good practice which she has been able to apply to her role in the elections team at Nottingham City Council.
Sarah-Marie Taylor said how she overcame her initial fears of travelling alone to embark on a whirlwind 12 city tour, visiting urban farms to research urban agriculture and visiting primary schools to learn from organisations teaching practical horticulture, for replication in schools in Nottinghamshire.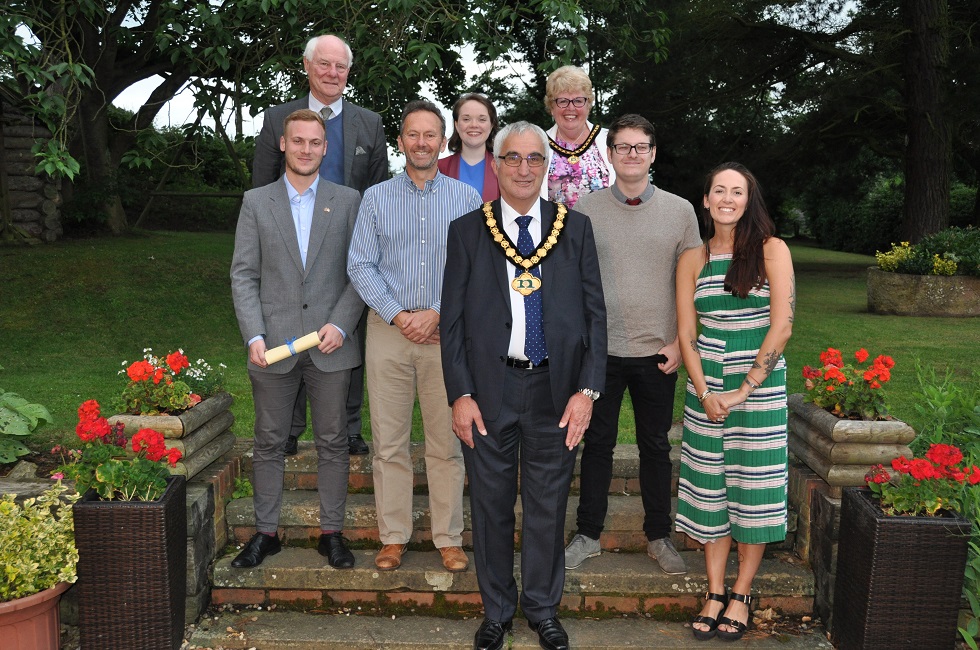 Councillor Handley also presented certificates to the successful 2017 scholars, Gareth Morgan of New Basford and Miles Waghorn from Sherwood. A third 2017 recipient, Angelena Efstathiou from Sherwood, was unable to attend.
Councillor Handley said: "It was great to hear from the scholars about their visits to the USA and how they are using their life-changing experiences to directly help local people here in Nottinghamshire.
"Both Rachel and Sarah-Marie were fantastic ambassadors for our area and I am excited to see how the 2017 scholars go about their projects and bring back more learning to benefit Nottinghamshire.
"I hope that more can be done to highlight the wonderful work of the Nottingham Roosevelt Memorial Travelling Scholarship and how it is having a positive impact on individuals and the wider community."
The contributions of retiring trustees, including outgoing Chairman, Dr Nigel Chapman, who is stepping down after three years, were also recognised at the event.
Applications for the 2018 scholarship will open in January next year. Details are available at www.rooseveltscholarship.org
---