Nottinghamshire Holiday Activities and Food Programme 2021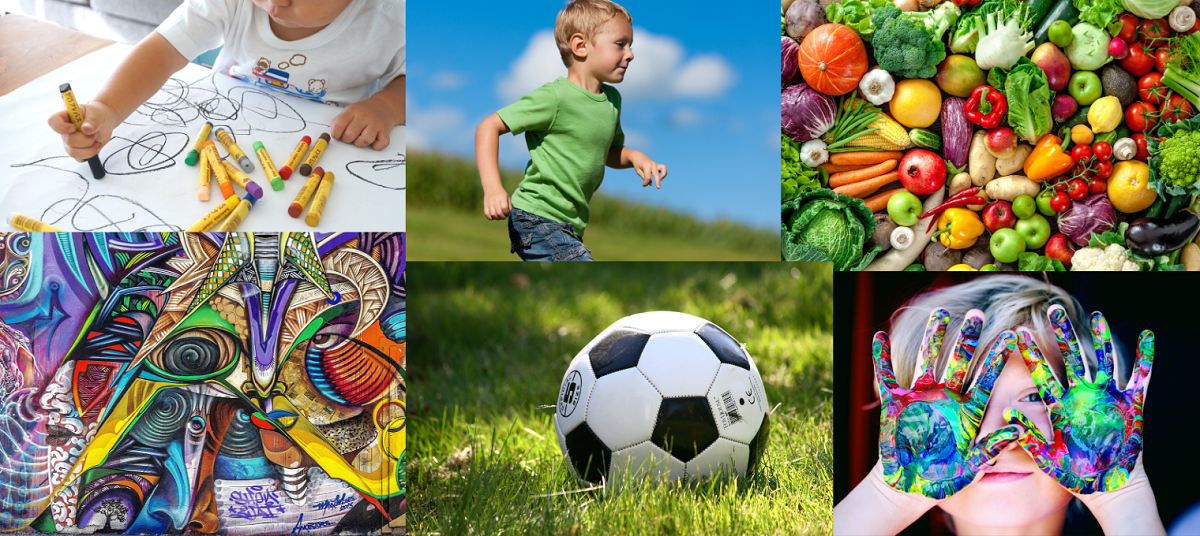 During the Easter and summer holidays Nottinghamshire County Council delivered the Department for Education Holiday Activities and Food (HAF) Programme. 
During this time, we've delivered healthy food and enriching activities to over 12,000 children and young people, across thousands of sessions with District and Borough partners, schools, community partners, our Youth Service, Integrated Childrens Disability Service, Childrens Centre Service and Notts Outdoors.
Feedback from parents and young people:
"I love it loads and loads here. I get to play with new kids and ones I already know."
"I love summer school. I love how many different activities there are for us to do. I loved the healthy food tasting and when we tried the vegetables that we picked ourselves at the allotment."
"Thanks again for everything you are doing for the community and thank you to the genuinely caring people that volunteer/ work at the centres, they are amazing".
Winter Holidays 2021
For the Winter holiday, we will be delivering a further 4 days of provision, giving your children and young people the opportunity to enjoy:
One meal during each session
Enjoyable activities - these vary from provider to provider, but will all include creative, enriching and physical activities
Socialising and friendly spaces to build relationships
Guidance and signposting for parents and carers to support your family
Further information for the winter school holiday will appear here when available. If you are in receipt of free school meals your school will update you on our offer nearer the time.

Who is eligible?
Children and young people aged 5-16 who are in receipt of benefits-related free school meals are also eligible for a free place on the Holiday Activities and Food Programme. More details for eligibility are available here, under 'Qualifying Benefits'.
Some providers will be offering paid for places for other participants, and a number free of places will be made available for those considered vulnerable.

More information / frequently asked questions:
My child or young person is eligible for Free School Meals but isn't registered.
You can register and apply for free school meals using the link below, or you can just sign up for the Holiday Activities and Food programme. You can also call our Customer Service Team for help applying on 0300 500 8080. They are open from Monday to Friday, 8am to 6pm.
Register and apply for free school meals
What if my child attends a school outside Nottinghamshire, or lives outside of Nottinghamshire?
If a child is eligible for Free School Meals, and attends a Nottinghamshire school, or lives within Nottinghamshire, then they are eligible to sign up to the Nottinghamshire Holiday Activities and Food programme.
If they don't live in, or go to school in Nottinghamshire, then you need to go to the relevant local authority (council) site. The Holiday Activity and Food Programme is a nationwide initiative, which will also be offered in Derby, Derbyshire, Lincolnshire, Rutland, Nottingham City, Leicester and Leicestershire.
Does my child / young person have to attend?
No, the programme is voluntary, but we hope that children and young people who meet the eligibility criteria will take part. Everyone who is eligible is welcome to join the Holiday Activity and Food programme.
My child or young person attends an existing holiday provision, as I work. Can they still access the Holiday Activity and Food programme?
Yes, provided they meet the eligibility criteria, they are welcome to access the Holiday Activity and Food programme for free, alongside their existing provision.
Will you cater to allergies and food requirements?
We will cater to all requirements. You can tell us about these when you sign up.
What food hygiene standards will be followed?
All staff handling food will have the appropriate food hygiene and allergen training.
How are you managing the COVID-19 risk?
All providers premises will be made Covid-19 secure, in line with national Covid-19 guidance
Why are we delivering food and activities for only four days per week over the winter period?
Funding from the Department for Education allows us to provide food packs for four days per week over the winter holiday.