Broxtowe nominees: 4Uth Awards 2020
Jaymi-Lei Simpson, Chilwell, aged 17
Jaymi-Lei has come to the South Mobile project in Chilwell for many years. She always helps others if she can, being a role model for others to follow, someone that her peers can confide in for moral support. During the pandemic Jaymi-Lei did voluntary work with the The National Citizen Service (NCS), going out into the community to help the homeless or anyone that was vulnerable by making care packages, like vital food supplies and other essentials. She worked with the NCS to go round shops in Nottingham to get raffle prizes for raising money for a local charity called Base 51.
Jaymi-Lei came along on a youth service residential to the Peak District. She helped out a young man who was feeling very low and vulnerable, and she was a tremendous help and support to him.
Despite a number of deaths in the family, Jaymi-Lei has continued to be a big positive influence, with an upbeat and positive attitude, through the support of a counsellor, teachers, friends and youth workers. She is resilient in the face of life's challenges, is determined to help others, and hopes to be a paramedic in the future.
Leo Straw, Eastwood, aged 11
Leo took a lead role in supporting his friends in the shadow activity, planning, helping others, and encouraging the team. He has been getting involved in cooking and baking activities at the local youth centre, and he has learnt new skills while helping to run the snack bar.
Leo is also going to be involved in the community garden project at the weekends. Leo loves being part of the youth club and what it provides, and is very helpful. He is well intentioned, polite, and he has been gaining confidence, with an increasingly  positive outlook on life.
He has helped others at the centre with activities, and is looking forward to taking part in the full shadow event in 2021. He now hopes to be a chef in the future.
Serena and Phoenix Martin, Beeston, 14 and 12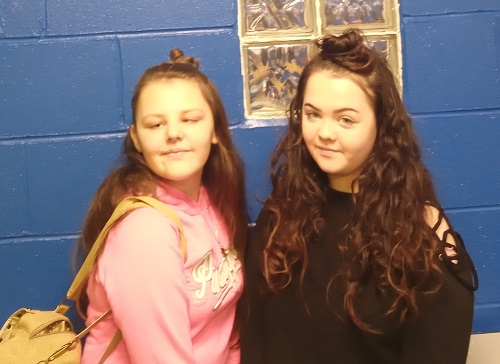 Serena and Phoenix's father sadly passed away after a long period of illness. It has been a very tough and sad time for both of them and their family, especially as the pandemic has thrown all of the normal processes of grieving into disarray.
Serena and Phoenix have proved that they are both brave and resilient young people. They come from a large family, with four other siblings living at home, as well as extended family. This meant that it was a very busy environment and Serena and Phoenix took on a lot of extra roles to make sure that things continued to function well while the family were grieving.
They have both helped out a lot with their younger siblings, making sure that they were getting up on time for school, that they were dressed and had breakfast before they left home. They also helped out at bedtimes with the younger children. Their positive attitude has also helped to lift the family at such a sad time.
Serena and Phoenix are helpful, thoughtful and caring, and have really stepped up to support their family during a very tough time.
Tarnisha Lookham, Lenton Abbey, aged 19
Tarnisha has been supporting another family over several months. During the lockdown period, the family very sadly lost their father due to an ongoing medical condition, and Tarnisha has really stepped up to help the family out, both before and after their sad loss. 
Tarnisha has been close to the family for many years. When the dad was quite poorly, he would often have to make many trips to hospital at very short notice and Tarnisha would help by looking after the younger children in the family which meant that mum and dad could get to the hospital a lot quicker when needed.
Since their father passed away, Tarnisha has continued to help out where she can. This has included things like staying over so that some of the younger ones have someone to talk too, supporting the family at the funeral, and while funeral arrangements were being made. Tarnisha also helped out with babysitting when needed, as well as generally helping around the house with day to day chores.
The Brown Family, Stapleford, aged 17, 16, 14 and 13
Mea, 17, Kaycee, 16, Alfie, 14, and Aeron, 13, live together, with their younger ten year-old brother. Their mother is a single parent and a care worker, who has been busy working throughout the pandemic. They have had to overcome disruption and challenges to their lives, but their combined spirit, support and warmth for family members and others has only increased.
The older girls have been taking care of their youngest brother, taking care of him, making meals, and washing and cleaning, without being asked. They are very caring, friendly, respectful and polite, selfless young people who give so much and take so little. The girls in particular have shown a selfless attitude to providing for the needs of their brothers and have helped their mother negotiate a very difficult period in all their lives.
At the youth club they attend, they are always ready to help out and on leaving always wish the staff goodnight.