Brackenhurst Environmental Education Centre
Brackenhurst Environmental Education Centre is run in partnership with Nottingham Trent University and located on the Brackenhurst campus near Southwell.
The site contains access to working mixed farms, animal care and horticultural units, tropical house, an equestrian centre, conservation areas, Victorian kitchen garden, willow pattern garden and formal gardens. There is space for two classes.
---
Thank you - we had a wonderful day and the visit enabled us to do lots of work back in class on farms, cows and milk. Very enriching.
---
Activities
About
Map
Prices
Documents
Brackenhurst Environmental Education Centre Activities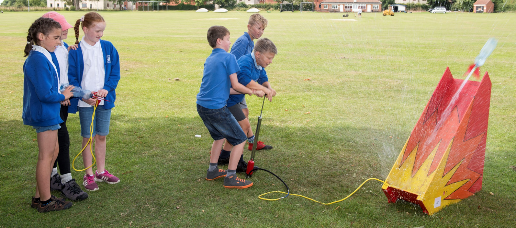 Brackenhurst offer a range of activities, including:
Art in the environment
Orienteering
Habitats Study (Pond Dipping)
Habitats Study (Minibeast hunting) 
Problem Solving and Team challenges
Traditional stories day
Den Building
Stone Age experience
Sheep to woolly jumper
Animal Care Unit 

Christmas Nativity
Evacuee day
Sustainability
Field to Fork
Diwali
Chinese New Year
Plants
Sensory adventures
Science Day (Rockets and Wind Turbines)
View activities at Brackenhurst
About Brackenhurst Environmental Education Centre
Brackenhurst School of Animal, Rural and Environmental Sciences is located on the A612 Southwell to Nottingham Road. The estate covers 200 hectares and comprises of Home Farm, the Equestrian Centre, the Animal Care Unit, a Horticultural Centre and a Veterinary Nursing Unit.              
The estate land was first bought by a Reverend Thomas Coats Cane in 1827 and he built the Hall you see today in 1828. Since that date the house has been enlarged, mainly by Canes' successor William Norton Hicking, a successful businessman from the lace industry of Nottingham. He established the beautiful gardens, the dewpond, Italian tiles in the rose garden and the Willow Pattern bridge and summer house. He also bought more land, 250 acres in total. He became a nationally known breeder of dairy cattle.            
He became a County Councillor and in 1918 was created a Baronet. In 1947 he died and the estate was sold to Nottinghamshire County Council and opened in 1949 as a Farm Institute. Nottingham Trent University took over in 1999 and it is now known as the School of Animal, Rural and Environmental Sciences.            
The Environmental Education Centre is based next to the Engineering Workshop with a second classroom in the old dairy at Home Farm. A teacher is based at the centre all year round to assist with school visits.
Map
Prices
Prices vary depending on if you are booking from a Nottinghamshire school, a non-Nottinghamshire school, or for a different type of group or organisation.
Nottinghamshire Schools
1 April 2019 to 31 March 2020 
Per pupil full day visit including tutor support £6.50
Per pupil half day visit including tutor support £4.85
Schools from other authorities
1 April 2019 to 31 March 2020
Per pupil full day visit including tutor support £7 
Per pupil half day visit including tutor support £5.25