Flag and trophy competition
Starting flag & winners trophy designs
We received lots of imaginative and colorful designs from local children aged between 4-11 years old for our starting flag and winner's trophy competition. Thank you to everyone who voted.
Voting is closed - Winner will be announced soon
Help give two creative Nottinghamshire youngsters a day that they will never forget. Read what last years winners had to say about their amazing experience at the Tour of Britain.
The winning flag entry will be made and used to start the race on the 8 September in West Bridgford.
The winning trophy entry will be made and presented to the winner of the race on the 8 September in Mansfield.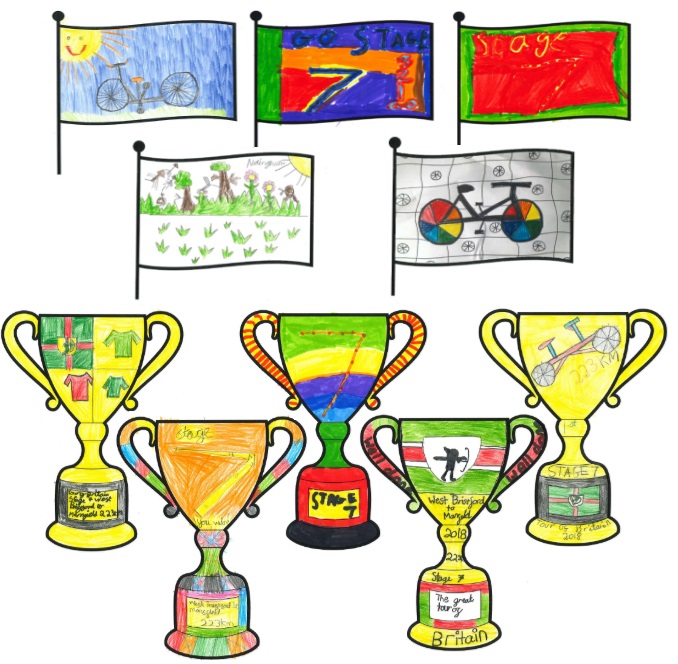 Create a school menu fit for an athlete
This competition is now closed - Thanks to those who took part, the winner will be announced soon.
The winning meal will feature on our Tour of Britain school menu and be available at schools across the county on Friday 7 September. 
Get Involved
We can help publicise your activities, events and artwork in celebration of Stage 7 of the race and help share the fun and excitement – email marketing@nottscc.gov.uk.  And don't forget to share your pictures on Twitter, Instagram and Facebook using the hashtag #NottsTOB.