Peter Emerson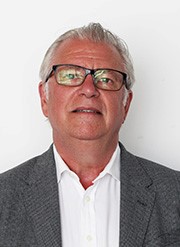 Peter was born in Nottingham and lived most of his early life on the Clifton Estate attending Fairham Comprehensive school.  In the early 1970's he joined a local concrete construction products company as a trainee surveyor and continued his education at Basford Hall College completing his studies at Trent Polytechnic.  
His career in the construction industry spans over 50 years during which time he was the chief operating officer of one of Europe's largest steel construction companies and following retirement from the specialist sector seven years ago he has been a director of one of the UK's major construction companies and is a none executive director of a Yorkshire based steel specialist.  In recent times both of the above roles have been undertaken through Peters consultancy.
 Peter is an Ambassador of the Nottinghamshire Hospice and a Governor of Portland College. 
 When time permits Peter is a keen fisherman and enjoys his garden.