Juliette Abrams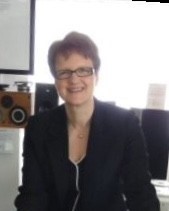 Juliette was born in Nottingham, and now lives in Beeston. She is married and has two adult children.
Juliette has a lifelong interest in education.
Formerly a teacher, and followed by stints in two London Education Authorities, Juliette represented the British Council in London, China and the Midlands, before working as Director in a local retail business.
She has been a school governor, involved in New Deal for Communities Radford and Hyson Green, a foundation member of the Independent Business Association and a Bank of England local business panel member. 
More recently she became a lay member of Nottingham City Council School Appeals panel, a member of a local GPs' surgery patient participation group and the Broxtowe Mayor's Charity Fundraising Committee.