Research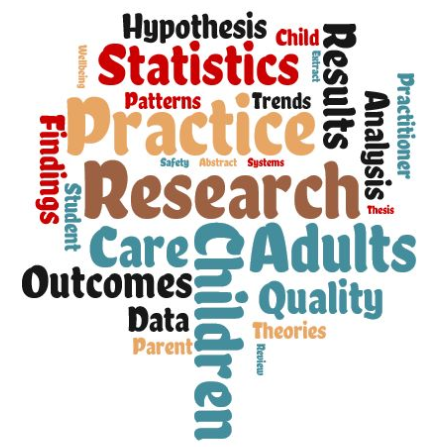 As a Teaching Partnership, we're committed to ensuring that our frontline practice is both research-led and research-informed – and an important element of achieving this is to encourage an interest in research amongst our practitioners and students.
Equally, we know how important it is for social workers to be up to date with current research findings, both to inform their decision-making, but also to lend it support when challenged.
To this end, we have a team of volunteer Research Champions who are based within each of our  organisations. They are directly involved in:
supporting the development of research initiatives within their organisation
helping ensure that there isn't any duplication of research activity
co-ordinating feedback on research from within the Partnership
sharing research from other areas and undertake this work alongside their existing job roles.
You'll find a list of our Research Champions below – so if you'd like to talk to them about a research idea you've got, or you're needing to source information on a research topic – then please get in touch with your nearest R.C.
Thinking about doing some research?
10 Steps Towards Better Research
Must-have Google Search Tips for Students
Top Research Strategies for Students
Valuing our student researchers:
Our social work graduates have often worked many long hours on their dissertations, before they take up their social work roles – and we feel that it's really important to recognise and value the learning that's come from this work – so we've created a  Learning Showcase which enables us to highlight a selection of abstracts from our graduates – so that their expertise can be made available across the Partnership. Please take a look at our current abstracts and, if you'd like to know more about the research, please contact us to request further details.
Getting Involved:
If you've checked out the 10 top tips above, and you'd still like to explore a research idea that you've got, then please get in touch with your organisation's Research Champion to discuss your ideas in more depth:
Nottinghamshire County Council
Beatrice.Jackson@nottscc.gov.uk
Nottingham City Council
Susan.Parker@nottinghamcity.gov.uk
Michelle.Frost@nottinghamcity.gov.uk
Derbyshire County Council
vanessa.ward@derbyshire.gov.uk
tracey.hyslop@derbyshire.gov.uk
Framework Housing Association
Making Waves
makingwaves1798@hotmail.com   (Julie Gosling)
University of Nottingham
Nottingham Trent University
University of Derby
F.Fuller@derby.ac.uk  (Fran Fuller)
C.John-Baptiste@derby.ac.uk  (Catherine John-Baptiste)
If you're an external researcher and you're interested in involving us with your research project, please contact Chris Durkin, the Partnership's Project Manager –  Christopher.Durkin@ntu.ac.uk – in the first instance.