Support for colleagues/friends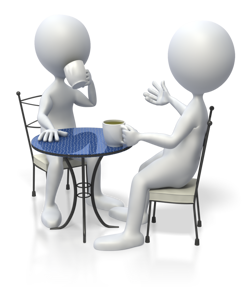 Sometimes we find ourselves needing to lend a little support to others – whether that's a colleague at work, a friend, or a relative – it's within our responsibility to try our best to support ourselves, and those around us. Whether we appear to be well or unwell, kindness is never wasted. Whilst a cuppa and a quiet corner can often be the vehicle for an initial conversation, you may find that they need more than you're able to offer if their difficulties fall outside of your own area of knowledge.
When offering help to others it is important to maintain our own "emotional safety"(even supporters need support sometimes!). Remember, communication is important for the well-being of both parties – so it's helpful for you both to have an understanding of what the person needs, and what you can actually provide. If additional support is needed, then perhaps the options below may help:
So, we've provided some useful links for you to pass on:
Where problems are work-related or are affecting how someone manages their work, it might be useful just to support them in finding out what help is available from your organisation, and encouraging them to access that, or talk to their manager about the situation. We've provided links and information for all of the organisations within the Partnership on the "Support from your Organisation" page.
Remember, when someone reaches out, it's taken a lot of courage for them to do that. You may not be an expert in all things – but you can listen, and just "being there" can really make a difference.
Other useful resources