East Midlands Freeport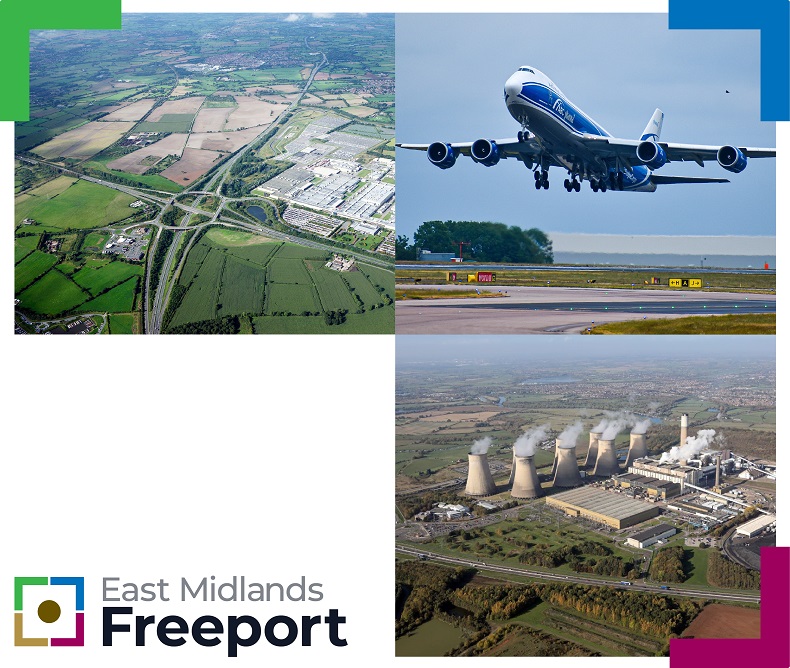 Nottinghamshire County Council is part of a group of public and private sector partners driving plans for the East Midlands Freeport, to deliver jobs, investment, and green technology.
Latest news
14 April 2022: Next phase in Freeport development promises more benefits for the East Midlands - Full Business Case sent
1 March 2022: East Midlands Freeport secures go-ahead to deliver new incentives for business growth
The freeport could create over 61,000 jobs and boost our region's economy by some £8.9 billion over the next three decades.
The freeport will be based at three sites - East Midlands Airport and Gateway Industrial Cluster (EMAGIC), East Midlands Intermodal Park (EMIP) and Ratcliffe-on-Soar.
The freeport will create sustainable jobs in areas including advanced manufacturing, logistics, and clean energy.
The freeport will create a new network of public and private sector partners focussed on

 on advancing skills to boost access to employment, as well as driving leading-edge innovation in areas like low carbon technology.
When operational, the East Midlands Freeport will be the best-connected freeport in the UK, with East Midlands Airport offering rapid access to global markets, an inland location at the heart of the country, and excellent road and rail connections.
1 million people will be within a half hour drive of the Freeport with 91% of the UK within a 4-hour drive.
The planned freeport sites will cover 533 hectares – that's more than 400 times larger than Trafalgar Square.