Collingham Parish Council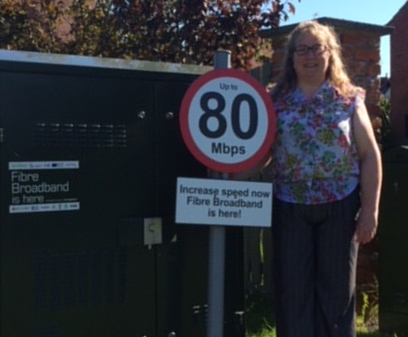 The Parish of Collingham consists of the villages of Brough, Danethorpe and Danethorpe Hills as well as Collingham itself.  The major village of Collingham sits astride the A1133 approximately 6 miles north of Newark-on-Trent and 12 miles South West of Lincoln.  This lively and picturesque village comprised until 1971 of North Collingham and South Collingham; each having its own medieval church.  There is a substantial conservation area and a rich mix of domestic architecture dating from the 16th Century to the present day.  
Collingham benefitted from the Better Broadband for Nottinghamshire programme and was one of the very first villages to have fibre broadband installed through Contract 1. This initial cabinet provided fibre broadband technology to over 400 residents and businesses. Since then Collingham has seen additional cabinets installed thanks to being included in Contract 2 achieving almost 90% coverage, making the village extremely well connected.  
The Clerk to Collingham Parish Council– Caron Ballantyne, explains how she and her family have benefitted since being an 'early taker' of fibre-optic broadband.
"Broadband is part of modern life and all our family use it for speedy access to the internet and emails. Occasionally we use it for downloading TV programmes, including streaming the sport channels. Most of the time a couple of devices in the household are accessing the network but when my nieces come over and stay with us the first thing they ask for is the Wi-Fi code so they can get online as they like to keep in touch with their mum through apps such as WhatsApp. All of this additional use has historically put additional pressure on the Wi-Fi and we would often lose the connection".
Caron goes on to say; "Since we upgraded to fibre broadband these family challenges are a thing of the past and the network is robust enough to handle busy traffic demands".
"I'm also Collingham Parish Council's Parish Clerk and good access is vital for the way in which today's world operates. In the past the internet often dropped out, most frustrating specifically when trying to update the Parish website or place an order for goods or services"
"Thankfully, all the devices in the household can now be used at the same time with no reduction in service or reliability"