Instrumental and Music Teaching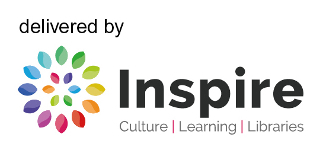 Most children have their first experience of music at school starting their musical journey and learning lifelong skills. We provide great music education in partnership with your school. This education enables children and young people from all backgrounds to learn a musical instrument, to perform with others, to learn to sing and have the opportunity to progress to the next level of excellence.
IMT provides instrument and singing lessons alongside affordable instrument hire, practical music workshops, e-learning, advice, training and support. We can also support schools in delivering Sing Up, Musical Futures, Arts Award and Arts/Music events.
Lessons can be on an individual, paired or group basis and are provided weekly. Entire classes can also learn through our Whole Class Instrumental offer.
Throughout the year IMT also offer opportunities for young people to hear and perform with professional musicians, groups and orchestras, and to get together and perform with other young people in large venues around the county.
"Just wanted to put in writing how fantastic our IMT teacher was today with my year 8s. He had a tricky year 8 class totally engaged for the full lesson - brilliant management and outcomes. Thank you again for organising this fantastic opportunity. The students at the National will be eternally grateful." Head of Department (Music), National C of E Academy.
Our service includes: 
Weekly, whole class instrument lessons with one of our specialist teachers that includes a class set of instruments and free school access to an e-learning package. Also available with a bolt on Arts Award scheme.
Weekly instrument and vocal lessons available for individuals, pairs and small groups
Low cost instrument hire and purchase.
Full range of instruments and styles taught
Lessons available for children and young people aged 5 - 18
Ability to run school bands, orchestras and groups, including rock and pop
Financial support available for families on low incomes, looked-after children and those children with special educational needs and disabilities
Annual report to parents on their child's progress plus access to a variety of music examination routes
Workshops and concert performances available to schools to support the curriculum from Key Stage 1 to A Level
Training and support available to help you make the most of music in your school and local community including Arts Award schemes bespoke to your school
Option to hire out class sets of instruments for your own whole class projects.
To buy this service, please contact the team directly.