Draft concepts for new Sherwood Forest visitor centre
Draft concepts of how the new Sherwood Forest visitor centre at Forest Corner at Edwinstowe could look have been released by the RSPB-led consortium.
The concepts released are early designs of how the style and layout of the new visitor centre at Forest Corner could look in 2018.
The concepts
Images by Jane Darbyshire and David Kendall Ltd, and Glen Kemp Ltd.
3D views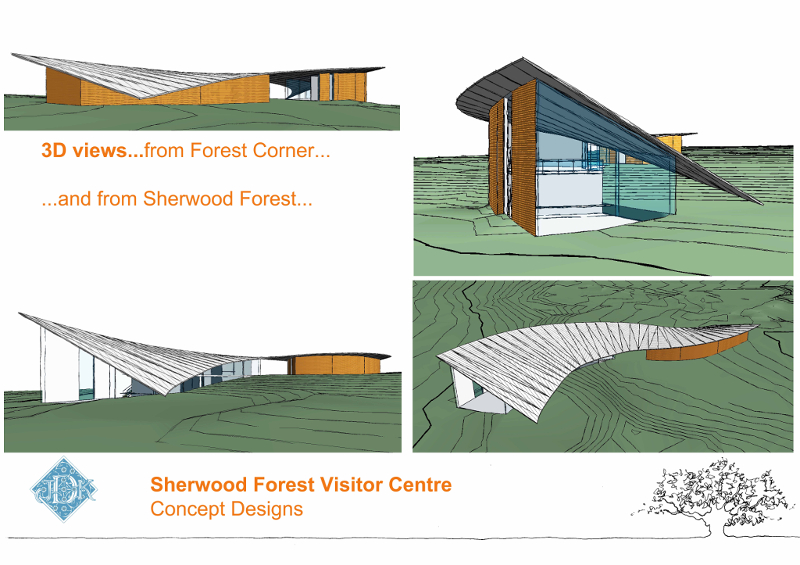 Floorplan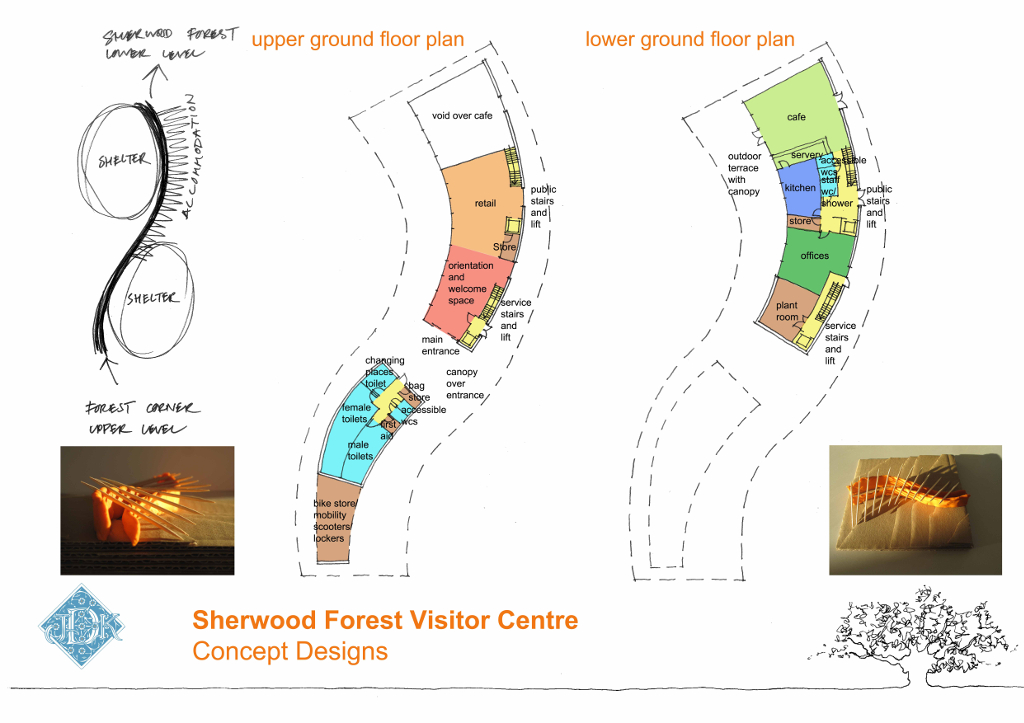 Concept masterplan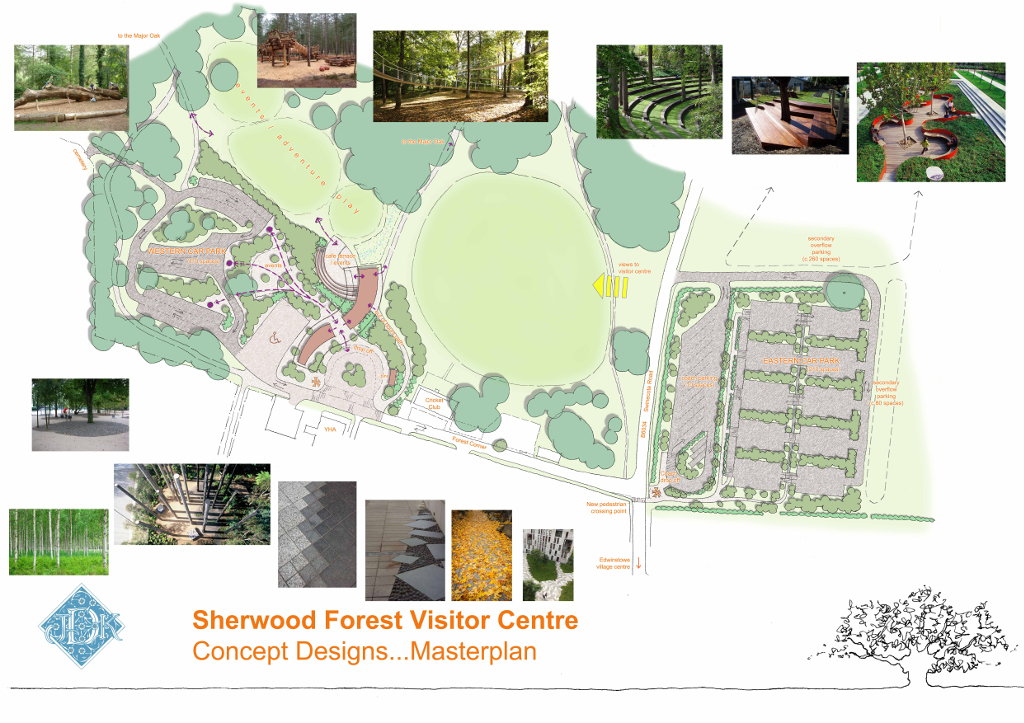 Next steps
These concepts complement two free public drop-in sessions which took place at Forest Corner in March. The public was invited to meet the consortium, its architects JDDK Ltd and Nottinghamshire County Council, view the designs and feed back their thoughts.
These early concepts will evolve following this phase of consultation with local people, stakeholders and local authorities.
The aim is to start work on the building and surrounding areas by the end of 2016 and open the visitor centre in early 2018. The current visitor centre will remain open until then.