Sherwood Forest visitor centre development
A bright new chapter 
A consortium led by the RSPB has been chosen as the preferred bidder to design, build and operate a new visitor centre and to manage the stunning natural habitats within Sherwood Forest Country Park.

The consortium also features The Sherwood Forest Trust, Continuum Attractions and Thoresby Estate as part of a £5.3m investment programme.
Around 350,000 visitors visit the park each year and the hugely successful Robin Hood Festival will take place again in 2018.
The project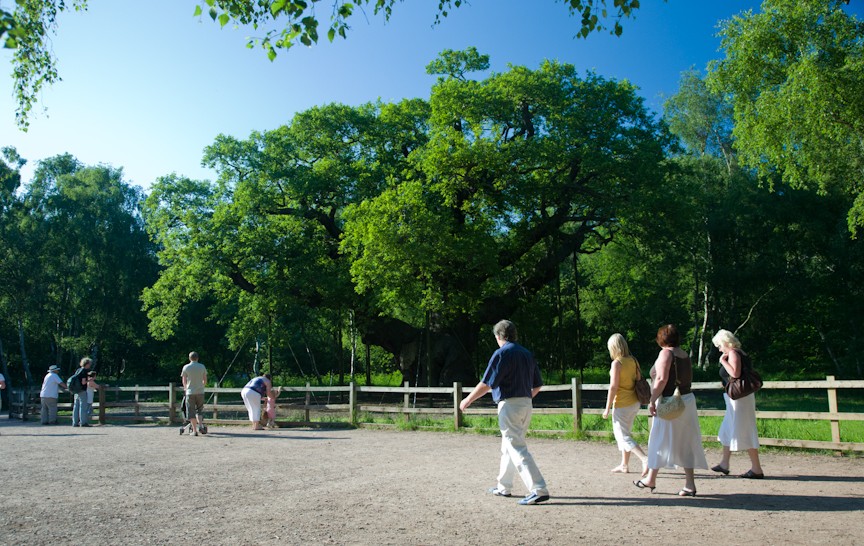 Sherwood Forest will continue to be free to visitors. The County Council will remain responsible for running the current visitor facilities and country park through the design and development phase until the new centre opens, scheduled for Summer 2018.
What is the vision? "To protect, preserve and enhance the ecology and heritage of the world famous Sherwood Forest for all visitors; to promote and enhance the national and international reputation of the Forest and the legend of Robin Hood; to have a modern visitor offer that reflects the status of Sherwood Forest and Robin Hood."
The existing visitor centre is on a site that is important for nature and full of veteran oak trees (a Site of Special Scientific Interest) and must be relocated. The new centre will be on land at Forest Corner, close to Edwinstowe village.
By working with the RSPB and its partners we will transform the visitor experience at Sherwood Forest, while reducing public expenditure on the site and preserving its unique ecology and natural surroundings.
Did you know? This project is the most cost effective solution in the long term for the County Council and taxpayers. Over the term of the 20-year contract, it is estimated to return savings of between £7m and £8m.
About the consortium
The RSPB - the country's largest nature conservation charity, inspiring everyone to give nature a home. Together with our partners, we protect threatened birds and wildlife so our towns, coast and countryside will teem with life once again.
The Sherwood Forest Trust – based in Edwinstowe, for the past 20 years the Trust, which is a charity, has been working exclusively for the benefit of Sherwood Forest and its wider environs.
Continuum Attractions - over the past 30 years they have developed over 100 world-class visitor attractions, bringing the heritage and culture industry to the masses. 
Thoresby Estate - a major local landowner, including the land on which the current centre and the Major Oak sit.
Did you know? Thoresby Estate is the land owner while the County Council currently has a 20-year lease to manage the country park in accordance with guidelines set down by Natural England.